Quality, Service, Expertise and Integrity in Construction Products Since 1901
Concrete Forming
Insulated Concrete Forms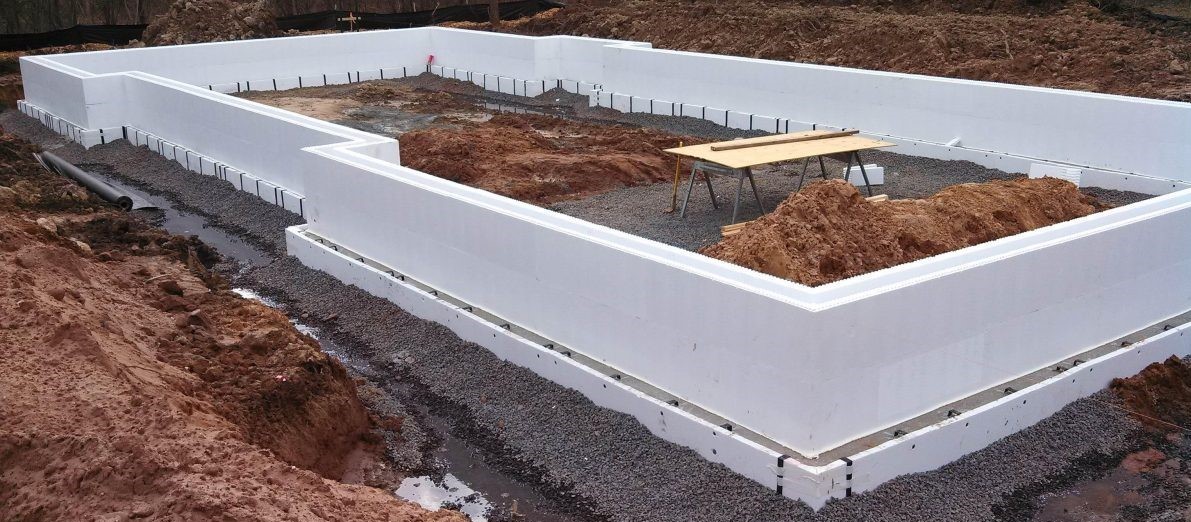 Insulated concrete forms (ICFs) are cast-in-place concrete walls that are sandwiched between two layers of insulation material. These systems are strong and energy efficient.
Common applications for this method of construction are low-rise residential, commercial or industrial buildings. Traditional finishes are applied to interior and exterior faces, so the buildings look similar to typical construction, although the walls are usually thicker.

Building with insulated concrete forms results in a strong, energy-efficient, comfortable and environmentally friendly structure. ICFs offer an airtight wall system with higher R-value due to the foam insulation combining with the thermal mass of the concrete. Plus, ICF walls provide impact protection from high winds.
For m
ore information on insulated concrete forms, please contact us: